BTU Meter
Intellimeter ultrasonic compact energy meter is used for measuring the energy consumption in Heating/cooling applications.
Features
Internal high capacity 3.6V lithium battery.
Can be mounted on supply pipeline or on return pipeline, and can be mounted in either horizontal or vertical direction.
Compatible with CJ188, EN1434 (GB/T26831) protocols.
Having optical interface, RS485 or M-Bus interface.
Compatible with NOWA protocol.
MID certification approval.
Measurement Canada Approval: AV-2467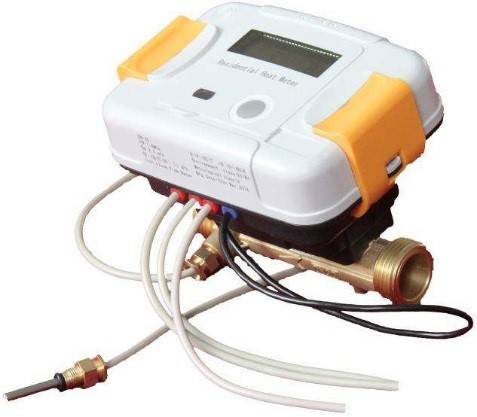 ↑ ANSI flanged BTU meter
Data Collection and Integration
At Intellimeter, we understand that every project is unique.
We work hard to provide you the meters that will integrate into your required systems. Intellimeter's system has the ability to integrate various communication systems into one. Our communications systems are mainly pulse output.
However, we have the ability to communicate through outher systems such as RF or MBus. Making our system work for your project at hand.
When monitoring consumption Intellimeter understands that it is easier to monitor you energy if you can collect and compile our data in one location. The PT2K Data Logger is here to help make your monitoring easier. This 8 channel data logger is a great tool to integrate your your water, gas and BTU meters.
ICI Part Number
Pipe Diameter
Flow Rate
Temperature
ICI24BTU15mm-[PO/M-Bus]
15mm (1/2")
0.6m3/hr
4-95°C
ICI24BTU20mm-[PO/M-Bus]

20mm (3/4")

1.5m3/hr

4-95°C

ICI24BTU25mm-[PO/M-Bus]

25mm (1")

3.5m3/hr

4-95°C

ICI24BTU32mm-[PO/M-Bus]

32mm (1 1/4")

6m3/hr

4-95°C

ICI24BTU40mm-[PO/M-Bus]

40mm (1 1/2")

10m3/hr

4-95°C

ICI24BTU50mm-[PO/M-Bus]

50mm (2") (Flanged)

15m

3

/hr

4-95°C
Interested? 
System Architecture
SUBSCRIBE TO OUR NEWSLETTER